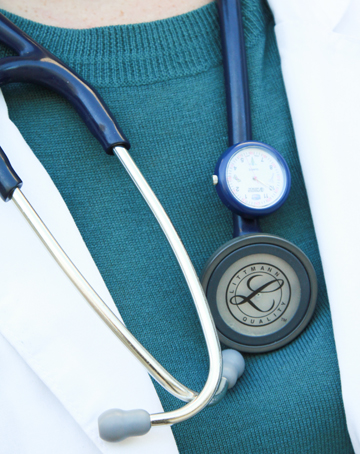 The Loft at Beverly Place
Apr. 15, 2016
AHA is so proud to work with such progressive minds in the field of Memory Care at Silverado Center's newest location, The Loft at Beverly Place. We offer our Modern House Call services to several patients that reside at 330 N. Hayworth Ave.
We share a similar mission with Silverado Care Center.
The Loft at Beverly Place serves people 55 and over interested in working towards the delay of the onset, or to slow the progression, of dementia. The facility's treatment methods are a dementia care pioneer called the Silverado Nexus Program. Six areas of research are the focus of the programming available to residents. Read more here
Mindful Meditation: Among the common methods being studied that have the potential to slow the progress of dementia, Mindfulness Meditation is one of the most promising. Members learn and discover together how mindfulness and self-compassion practices can transform their lives.
Monday Morning Out Club: This series of regular outings is designed to help individuals with early-stage memory impairment get out of their house to enjoy life and be social with others. Guided outings range from walking tours and museum visits to music lessons and cake decorating.
Table Tennis: Based on a Japanese clinical study demonstrating increased awareness and improved state of cognition in participants, the SAEF Table Tennis Therapy Program is an innovative tool designed to benefit people with memory impairment.
TimeSlips: This program works to alleviate stress through creativity, opening storytelling to everyone by replacing the pressure to remember with the freedom to imagine. Creativity is one of the most commonly used methods of engagement programs for those with early-stage memory impairment, and this program helps guide attendees with proven techniques to harness the brain's creative impulses.
Yoga: Yoga's combination of physical activity and meditative exercises has shown promising signs for individuals with dementia by reducing stress and improving circulation. The Loft offers a regular schedule of Yoga classes.
Memories in the Making: Memories in the Making is the signature fine arts program developed by the Alzheimer's Association, California Southland Chapter. This creativity workshop improves communication, boosts self-esteem and helps people with memory impairment touch long-unused parts of the brain.
The Staff is trained in challenges of Alzheimer's, Parkinson's, Lewy body and other types of dementia. Everyday the staff is working with residents to maintain cognitive fitness and healthy minds. Support groups are also available at the Loft for family members and residents.
The Loft is centrally located near Santa Monica, Beverly Hills, and West Hollywood, so it's easily accessible and keeps residents connected the city's vibrant lifestyle.






< Go back to all posts