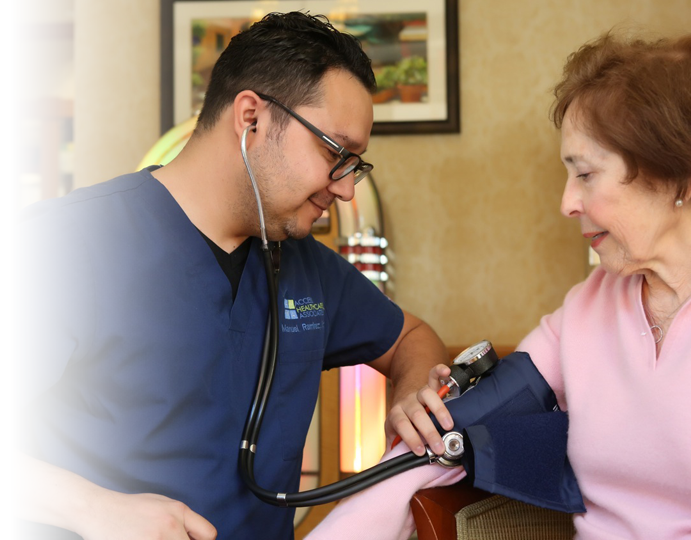 Commonly Treated Conditions
Pain Management
Dementia
Palliative Care
Ambulatory Difficulties and falls
Hospice and End of Life Care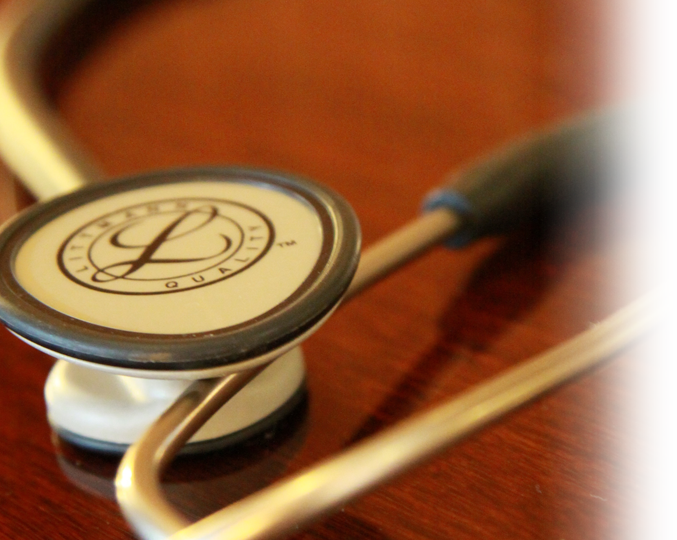 Care Offerings
Providing comprehensive mobile medical services and coordination of care in the following areas:
Primary care
Internal Medicine
Geriatric Care
Memory & Dementia Care
Chronic Disease Management
Mobile Diagnostics
Specialists: Psychiatry, Dental, Podiatry, Dermatology, Chiropractic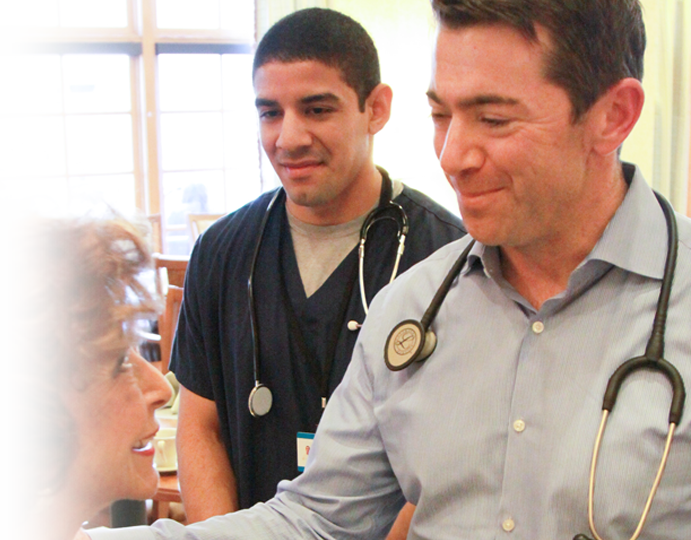 Assisted Living Facilities
AHA delivers quality care to patients at all stages of life. We specialize in compassionately serving our patients as they move from an independent residence to assisted living facilities and full-time nursing care.
Residential Care Facilities include:
Board and Care
Assisted Living Communities
Skilled Nursing Facilities
Should there be an emergency that requires hospitalization, our flawless communication with Hospitalists provides a high level of continuity of care.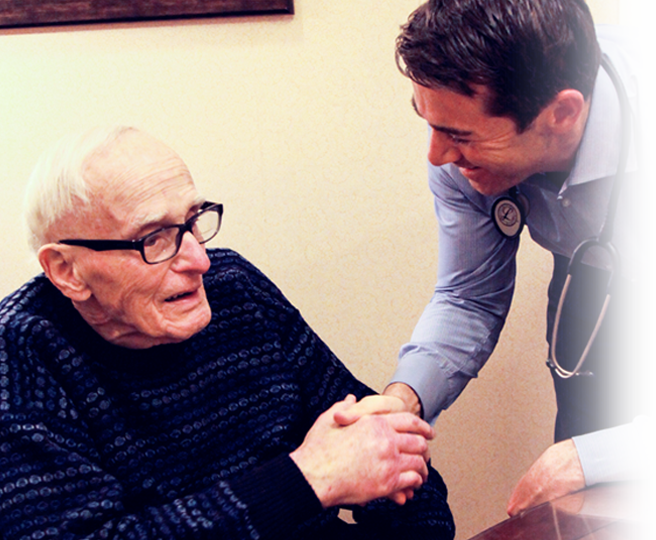 Home Health & Hospice
AHA is prepared to help our patients make educated decisions when it comes to choosing a home health or hospice agency. We will work with patients and families to choose a provider that will best meet the needs of the care plan that our team already has in place. We are flexible in working with a network of trusted partners and specialists.
Corporate Wellness
Save valuable work time and keep your employees, students or volunteers healthy and productive by having AHA come to your workplace.
Wellness consultations
Routine physicals
Annual flu shots
IV therapies: Vitamin & Hydration
Immunizations
Ancillary Services
AHA is qualified to provide immunizations for adults & children as well as ancillary services and therapies.
Immunizations include: Tuberculosis, FLU shots, Pneumonia
Mobile Diagnostic Equipment: Ultrasound, EKG, X-Ray, Laboratory Services, Blood Work, Urine Analysis, Ear Lavage, Spirometer, Neurotrax, and OIF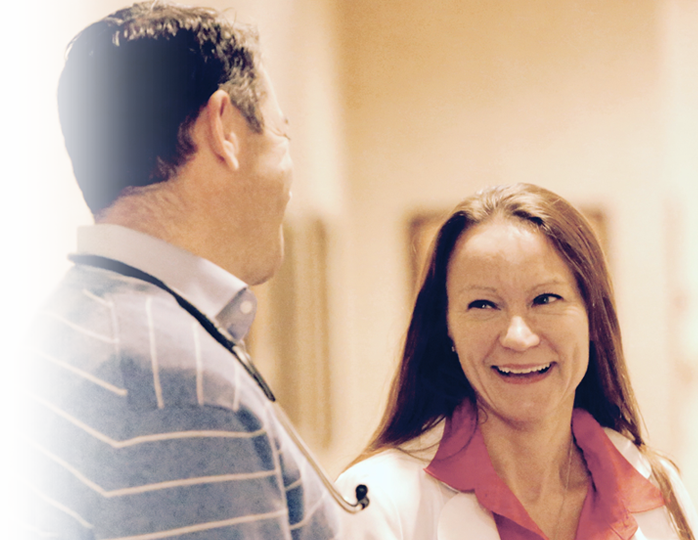 Commitment to Seniors
Treating your loved one by listening and addressing their concerns is our top priority.
We strive to provide convenient and routine care for your family member avoiding unnecessary hospital admissions and additional out of pocket costs.
Simple & Easy
AHA understands the importance of choosing the right healthcare.
We make every effort to make our patients and family members feel comfortable and secure by developing a personal relationship with each patient and giving them the time and attention that they deserve.
The AHA team's collaborative approach makes it simple & easy for you and your family.
Medicare
Secondary Insurance
Self Pay
*Travel fees apply for private residences.